IP Division Spring Lecture "獣域展開" Event Report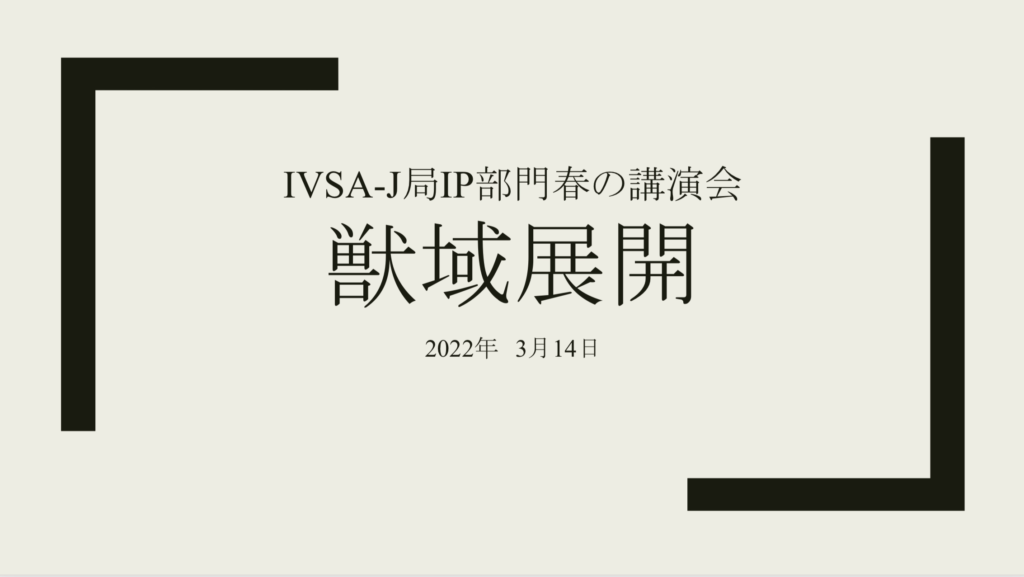 In our everyday lives, we veterinary students do not often have the opportunity to think specifically about how we will work as veterinarians in the future. Clinical veterinarians and public service veterinarians are the ones we consider going on if we are veterinarians, and many veterinary students actually choose that path. This time, instead of such general veterinary work, we invited veterinarians who make house calls, provide nighttime medical services, and conduct research in the medical field to give a lecture and workshop. After listening to the speakers, who are full of frontier spirit and have opened up new fields of activity with their own hands, a workshop was held to rethink about one's own future.
★Point
 Participants were able to hear valuable talks by veterinarians who are active in special fields among veterinarians, such as research (medical), house calls, and nighttime medical care. Some of the lectures were given in the form of talk shows, so participants were able to ask questions in a casual manner. In addition to their current work, the veterinarians also talked about how they decided on their career paths, which will be helpful for them in choosing their future career paths.
Part 1
Implemented on March 14, 2022
Dr. Kohei Emoto
Leading expert in palliative care for pets. Established Wannyan Infirmary, a veterinary hospital specializing in house calls.
○timetable
13:00-13:05 Opening
13:05-14:05 Lecture
14:05-14:25 Q&A
14:30-15:40 Workshop
・After a lecture by Dr. Emoto on how he became a house call veterinarian, terminal care, communication with owners, and other topics, a workshop was held to broaden the participants' thinking by having them each think about the choices they would make in specific situations and exchange opinions.
Part 2
Implemented on March 14, 2022
Dr. Atsushi Nakamura
Specializing in dogs and cats, he provides emergency medical care for sudden symptoms at night. He also gives lectures to promote emergency medicine in Japan, serves as a corporate advisor, and runs an online salon for veterinary nurses.
○timetable
19:00-19:15 Opening
19:15-20:15 Lecture
20:15-20:35 Q&A
20:40-21:40 Workshop (interactive)
21:40-21:45 Closing
 The lecture was given in an interactive format. There were two parts: one was a talk show in which several members of the department raised questions that arose in response to Dr. Nakamura's talk, and he responded to them to further deepen the discussion, and the other was a consultation session in which he answered questions from the participating students (about career paths and life concerns). The second part was like a talk show, in which Dr. Nakamura responded to the students' questions (about career paths and life problems).
Part 3
Implemented on March 20, 2022
Dr. Hiroyuki Miyoshi
He is an Associate Professor at the Institute for Advanced Medical Research and Development, Kyoto University Hospital. He is conducting research on cancer cells in the digestive system.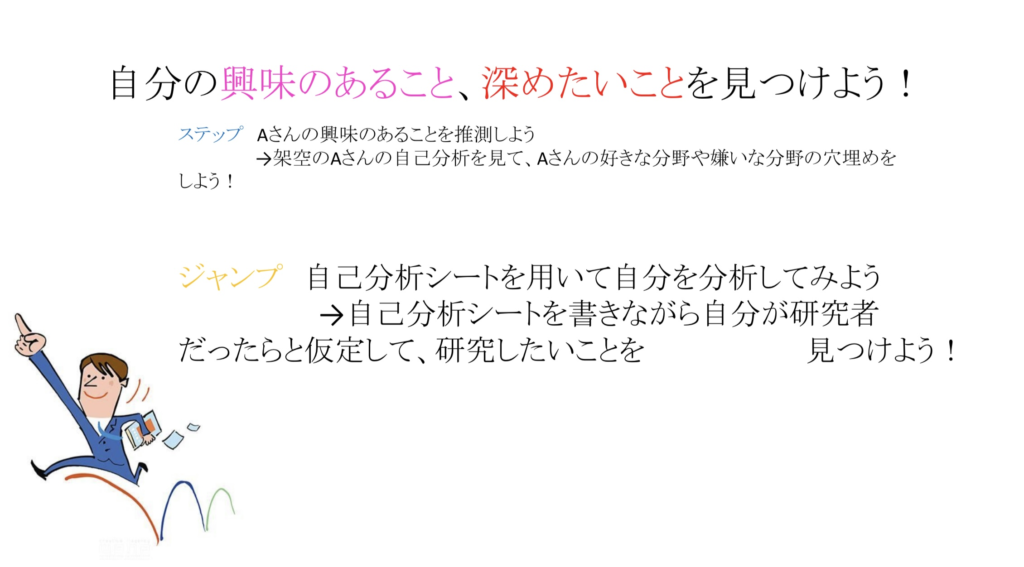 ○timetable
13:00-13:15 Opening
13:15-14:25 Lecture
14:25-14:45 Q&A
14:45-14:55 break
14:55-16:10 Workshop
16:10-16:30 summary
 After Dr. Miyoshi gave a lecture on his background and past and present research, students who attended the lecture discovered each student's "area of interest" through discussions with Dr. Miyoshi through the workshop. Below is an example of the self-analysis sheet used in the workshop.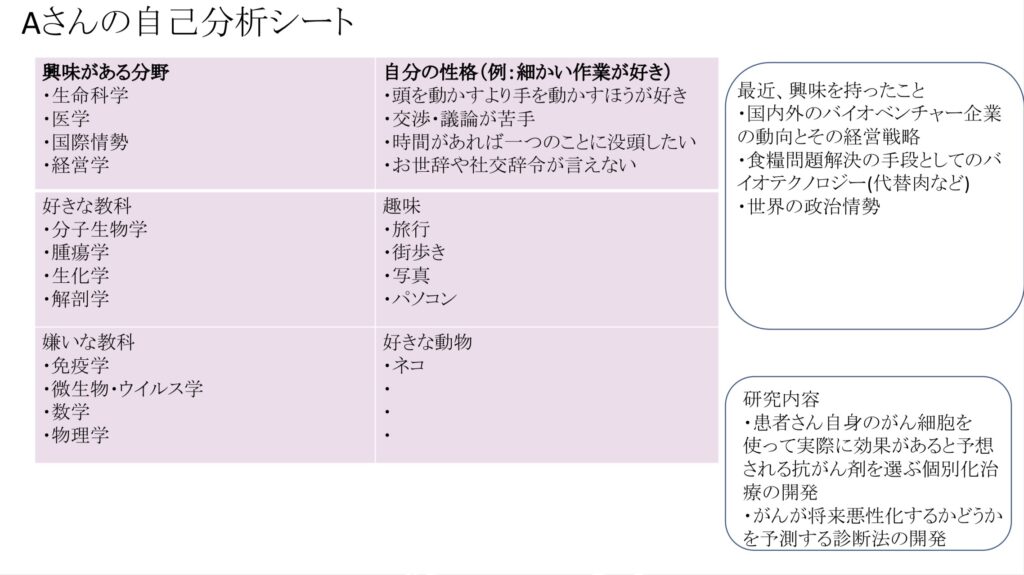 Thoughts on running the event
I was relieved that the event went as planned. I realized that it is important to give consideration to the timing and content of announcements so that participants can easily understand and not miss anything.
I liked that the workshop was on time.
I think the facilitators did a good job of organizing and facilitating everyone's opinions.
Although the interactive lecture format required some improvisation during the performance, it was much easier to prepare for than a regular lecture. The results of the participants' questionnaires were also favorable, so it was an opportunity for both the organizers and the participants to grow.
The three professors were very attentive to the participants' questions, and I think it was a great opportunity for the participants.
Originally posted 2022-04-26 23:57:06.
Follow me!