Online Exchange with India Mumbai Report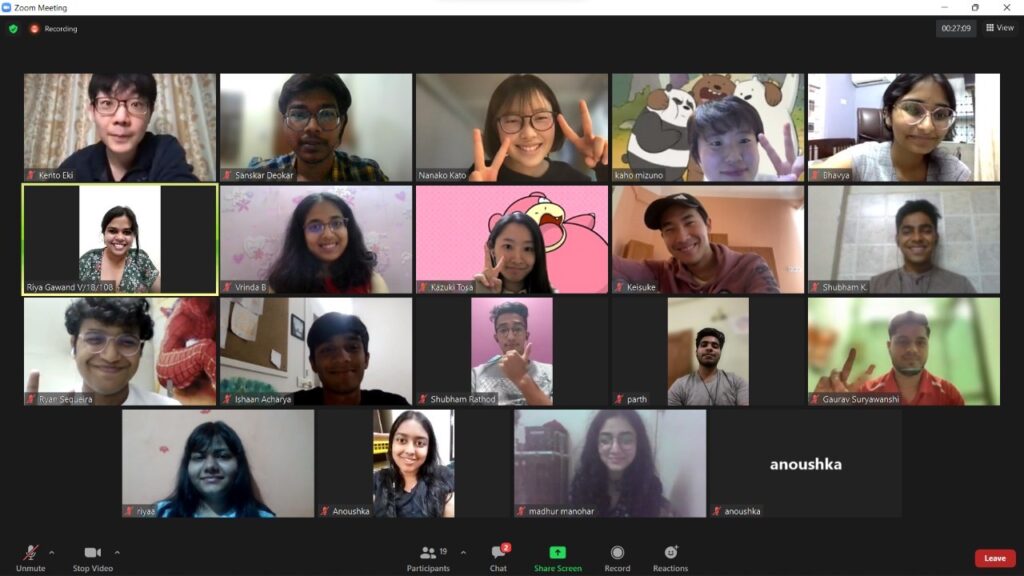 IVSA-Japan held an Online Exchange with IVSA-India Mumbai on March 13rd!
Many Indian students, both female and male, from 2nd grade to senior year, participated!
After each member introduced themselves, we introduced each other's countries.
(Of course, both self-introductions and country introductions were in English! But I was very happy to see some Indian students using Japanese!)
During the introduction of each other's culture and veterinary education, we were able to hear very interesting and entertaining stories about each other's countries. It was very stimulating to hear about Indian culture, which we are not usually exposed to, and the educational situation in India.
After that, we all played a game together! At first I was a bit nervous and didn't understand some of the rules, but once I got used to them, I had a lot of reactions and had a great time!
One of the Indian students spoke good Japanese and sang a song for us at the end of the event. I look forward to going to karaoke with them when they come to visit us in Japan!
We plan to do more Online Exchanges with various countries in the future! Preparation will be shared by everyone, so even first-timers will enjoy participating. You can make many international student friends in this event. If you are a vet student who wants to get involved with overseas, just try to participate actively! (All you need is a smile!)
The next Online Exchange will be held with Malaysia on April 9th! We are looking forward to seeing you there!
Originally posted 2022-03-25 22:52:13.
Follow me!